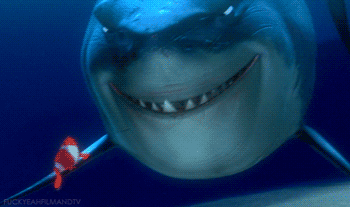 The Advance Child Tax Credit has been expanded for 2021. Many taxpayers may think of this as an advantage, however, for some, it has the potential to be harmful!
While the advantage to be enrolled or unenroll is determined on an individual basis, taxpayers should consider unenrolling if any of the following conditions apply:
Child turning 18 in 2021.

The IRS does not recognize birthdates.

Usually use child tax credit to offset tax bill or amount of taxes owed. (If you take the credit now, you will owe it back.)

Divorced or unmarried sharing dependents in 2021.

Income rises above one of the thresholds.
Taxpayers who qualify for the child tax credit can expect a credit of $3,600 for children under the age of 6. For children 6-17 years old the credit is set at $3,000. For dependent children age 18+, a $500 credit may be granted. These extended credit amounts are based on individuals and households with income that do not exceed the maximum adjusted gross income thresholds. (Single: $75,000; Head of Household: $112,500; Married Filing Jointly: $150,000) Credits will decrease by $50/mo. per every $1,000 over the thresholds down to the standard $2,000/child.
The second maximum adjusted gross income thresholds decrease those credit amounts further. (Single: $200,000; Head of Household: $200,000; Married Filing Jointly: $400.000) Credits will decrease $50/mo. per every $1,000 over the thresholds down to $0/child.
The IRS will be implementing an advance child tax credit program estimated to cost $391 million for administration alone. As of 7/15/2021 the IRS will begin issuing monthly payments for those who qualify. Most qualified tax payers will be automatically enrolled for the advance payments. However, those who are qualified but don't have to file taxes may need to register.
Monthly payments are based on qualification and are calculated at 50% of the estimated credit due for 2021 divided by 6 months. These payments are based on 2020 returns (if filed) or 2019 returns and only go through December 2021.
Payments will be automatically direct deposited or a check will be issued. They will not issue debit cards for these advance payments. Be aware that these are advance payments based on an estimate. Any excess payments will be required to be paid back with the 2021 tax return filing.
Scammers are already trying to get a hold of these funds. The ONLY way to enroll, unenroll, or make changes to your direct deposit info is by visiting the IRS Child Tax Credit Update Portal. https://www.irs.gov/credits-deductions/advance-child-tax-credit-payments-in-2021 (The IRS will never email or text you, that is a scam.)
Keep in mind that BOTH spouses must complete the unenrollment. Be prepared as the portal registration requires driver's license (front and back), live picture for facial recognition, email account (confirmed) and phone number to verify your identity.  Alternately, if you are unable to unenroll, save the payments and set them aside for your 2021 taxes.
The advance payments are bound to increase the complexity of 2021 tax filings. If you receive payments, the IRS will issue a summary of payments in January 2022, this will be required for reporting and filing 2021 returns.